Deutsche Mittelstandsfinanz conducted the divesture of 94% of Hermann Koch GmbH (Coburg).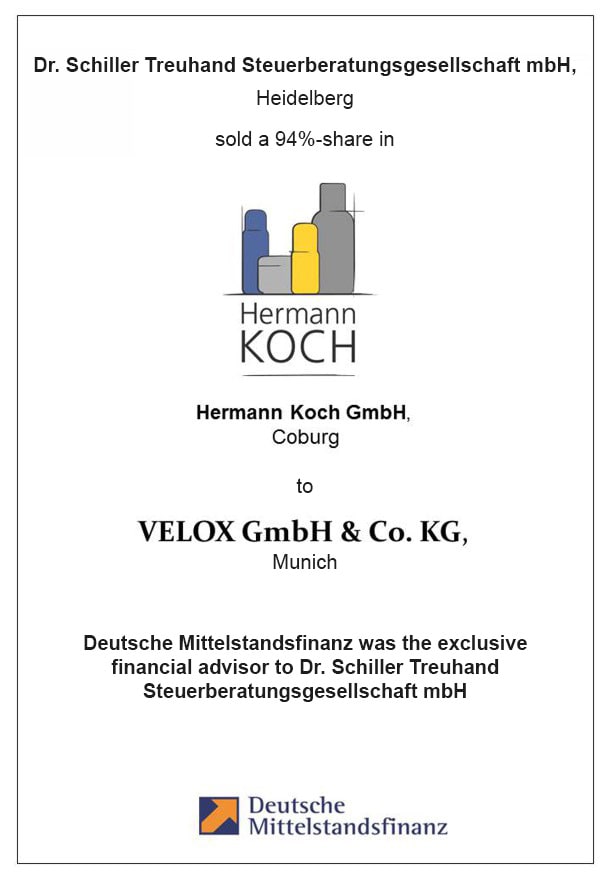 Deutsche Mittelstandsfinanz managed the divesture of 94% of Coburg-based Hermann Koch GmbH to Velox GmbH & Co. KG from München as exclusive financial advisor of Dr. Schiller Treuhand Steuerberatungsgesellschaft, Heidelberg.
With a turnover of more than EUR 20m Hermann Koch (established in 1914), is one of the leading medium-sized manufacturers of design-oriented packaging for cosmetics in the German-speaking countries.