Deutsche Mittelstandsfinanz exclusively advised on the sale of minCam GmbH, Oberstdorf (Germany) as part of a structured sales process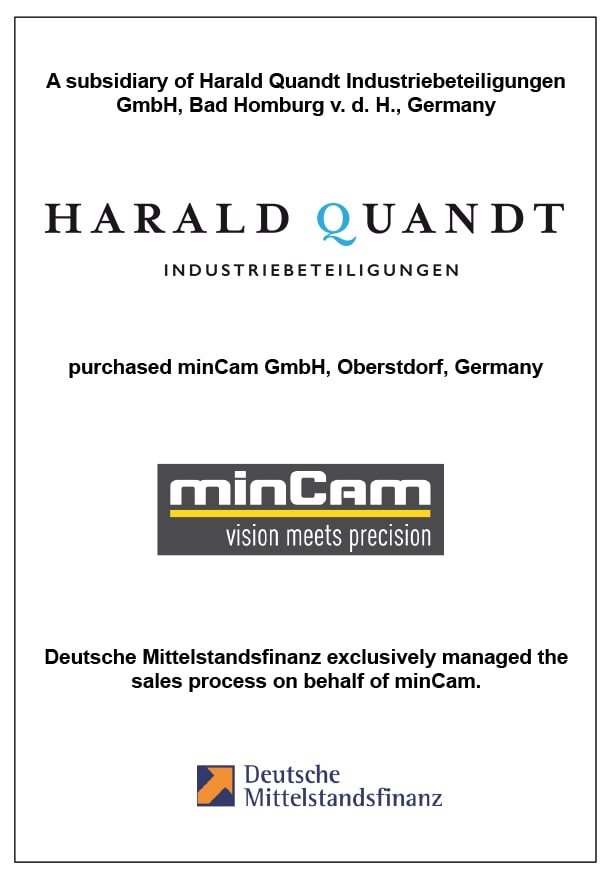 minCam was acquired by a subsidiary of Harald Quandt Industriebeteiligungen GmbH from Bad Homburg (Germany).
minCam is the technological world market leader for push-camera-systems for the optical inspection of conduits as well as fresh water and sewage pipes. Due to the innovative product features, the high user friendliness and product quality, minCam continuously outgrows the overall market. minCam exports the vast majority of its optical inspection systems worldwide.    
Harald Quandt Industriebeteiligungen intends to accompany this strong growth in the long run. At the same time, the acquisition successfully realized the corporate succssion which was planned in the medium term.