On behalf of the Hamburg based pharmaceutical company figura PHARMA Deutsche Mittelstandsfinanz exclusively carried out the sales process of the weight-reduction medication Gracia Novo mono.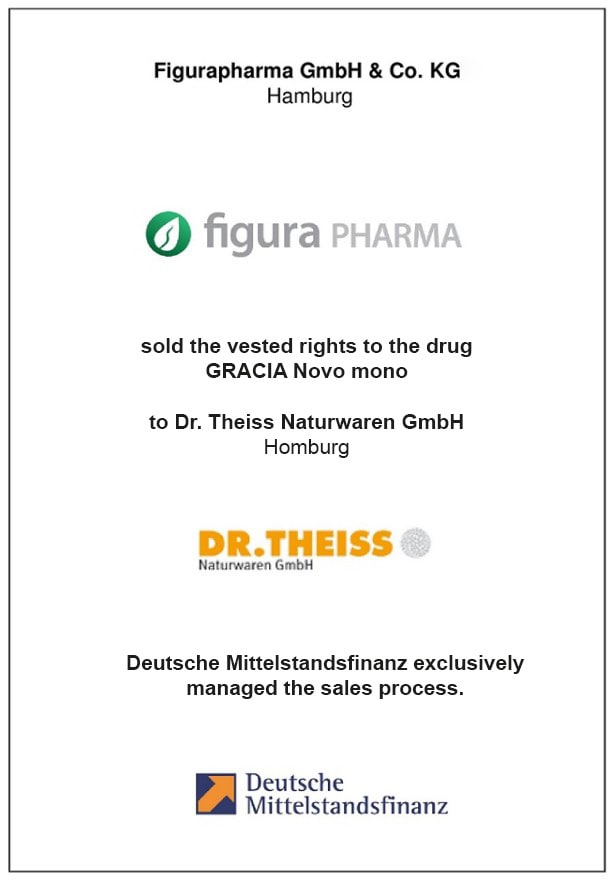 Gracia Novo mono is based on the homeopathic ingredient "Fucus vesiculosus" also known as kelp. The medication supports the human metabolism and activates fatburning. For a long time Gracia Novo mono was one of the top-selling non-prescription anti-adiposity medications on the German pharmaceuticals market.
As part of the structured sales process handled by Deutsche Mittelstandsfinanz Homburg-based Dr. Theiss Naturwaren, one of the largest German manufacturers of natural remedies, acquired the rights to Gracia Novo mono.